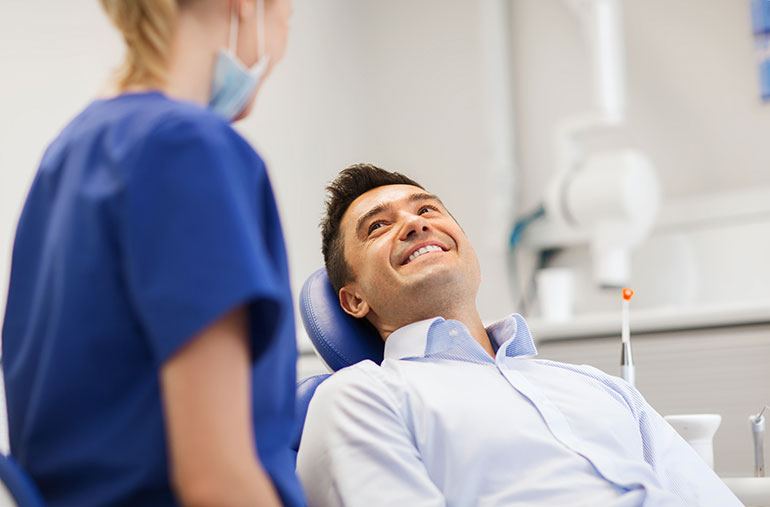 The purpose of a regular dental check up and clean is to prevent dental disease and problems from occurring in the first place. Identifying dental issues early would maximise the chance of treatment with minimal intervention. This ultimately means less cost and less discomfort for you in the long run.
With the aid of our intra-oral camera, digital images can be taken of your teeth by the dentist and displayed immediately on the chair side monitor to communicate with you any findings from the examination.
In the standard check up visit all teeth and any existing fillings are thoroughly examined and assessed. The health of the supporting gum tissue and bone is also looked at and digital X-Rays are taken when required. The teeth are then cleaned and polished to give you a fresh healthy "just cleaned by the dentist" smile.
Dental X-Rays (radiographs): Like other medical X-Rays, dental x-rays provide an essential diagnostic tool revealing information that would not be otherwise seen. Much of what affects teeth occur within the tooth, in-between the teeth or below the level of the gum line, areas which are not directly visible to the naked eye.
All X-Rays at Gladstone Park Dental are in the form of state of the art high resolution digital images.